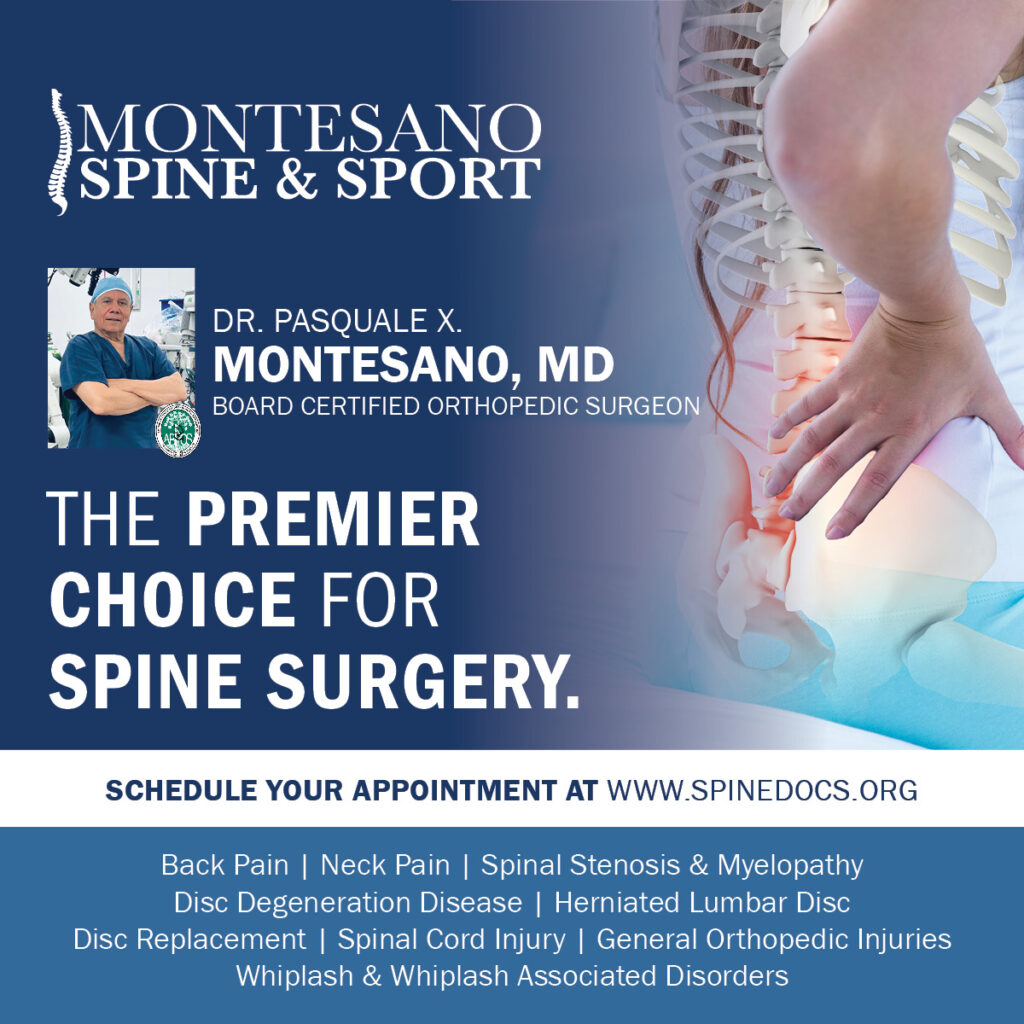 Dr. Pasquale X. Montesano, our expert Board Certified Orthopedic Surgeon, has completed an extensive fellowship program and has years of training and experience in surgical and non-surgical treatments of all Cervical, Thoracic, and Lumbar spinal conditions.
At Montesano Spine & Sport our mission is to provide the best possible care through education, innovation, advocacy, and alternative solutions such as biologic medicine.
Our team is dedicated to making spine surgery less invasive, more precise, and more effective by developing and performing a wide range of procedures to meet your individual needs.