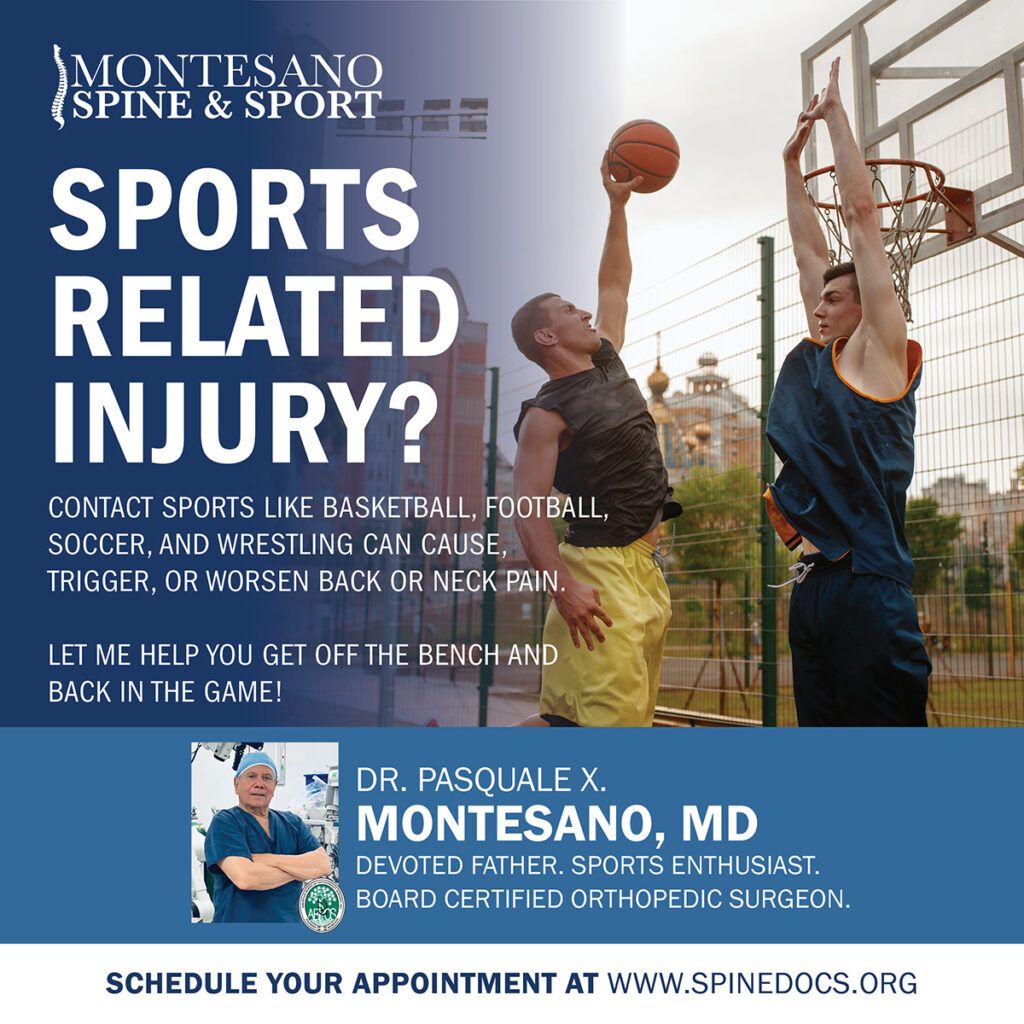 Basketball, football, soccer, wrestling…these contact sports are popular for both youth and adult athletes, professionally and recreationally. As sports that involve some level of physical contact between players, participation can cause, trigger, or worsen back or neck pain.
Don't let a sports-related injury keep you on the bench. Find relief from back and neck pain by consulting Dr. Pasquale X. Montesano, our expert spine surgeon, a sports enthusiast, and a pioneer of disc replacement surgery.
Fill out the form below to schedule a consultation.
Get Treated For A Sports Related Injury
Contact Montesano Spine & Sport to Schedule a Consultation