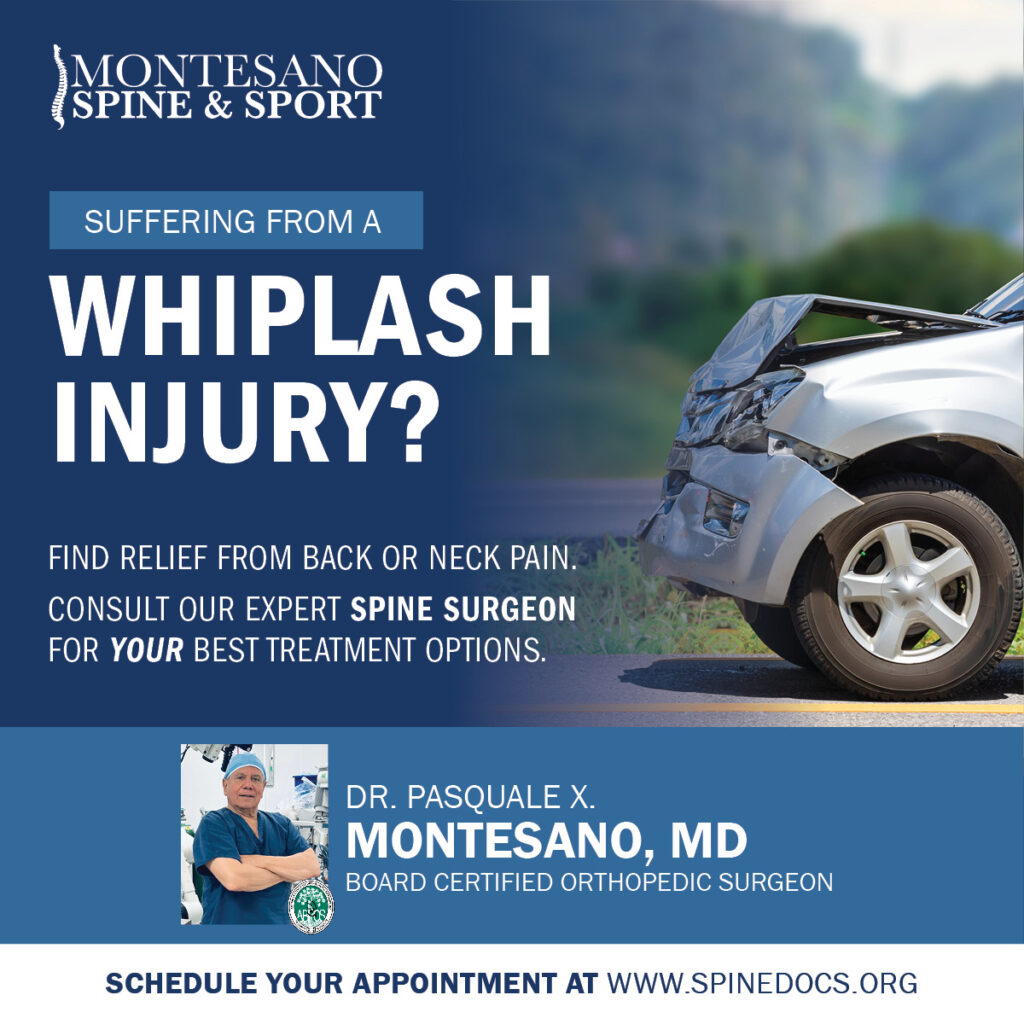 Accidents happen. Don't let physical trauma after an automobile accident limit your range of movement or reduce your quality of life.
If you're suffering from a Whiplash Injury, find relief from back and neck pain by consulting our expert spine surgeon.
Our team at Montesano Spine & Sport is dedicated to finding the best treatment option to fit your specific needs.