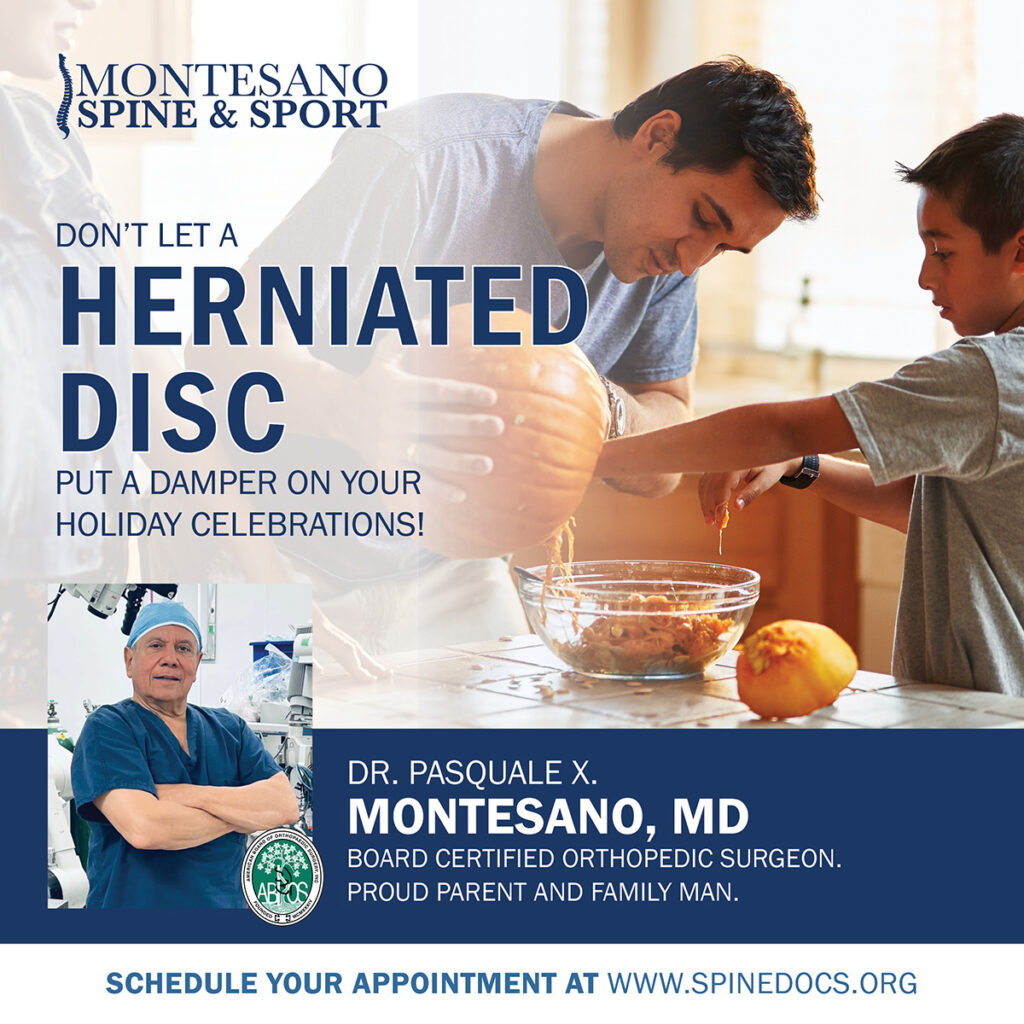 From pumpkin carving to apple picking to trick-or-treating, fall is full of family-centric holiday celebrations. As a parent and spine surgeon, I hate hearing that pain from a herniated disc dampens the joy of the holiday season for my patients.
A herniated (bulged, slipped, or ruptured) disc can occur in any part of the spine, often as the result of trauma or excessive strain, and can cause pain and numbness. In some cases it can be treated with non-surgical methods, but in others, a discectomy may be necessary.
If you're experiencing chronic or debilitating pain and need a diagnosis, or you're seeking treatment for a herniated disc, make Montesano Spine and Sport your first choice.
Get Relief From Herniated Disc Pain
Contact Montesano Spine & Sport to Schedule a Consultation