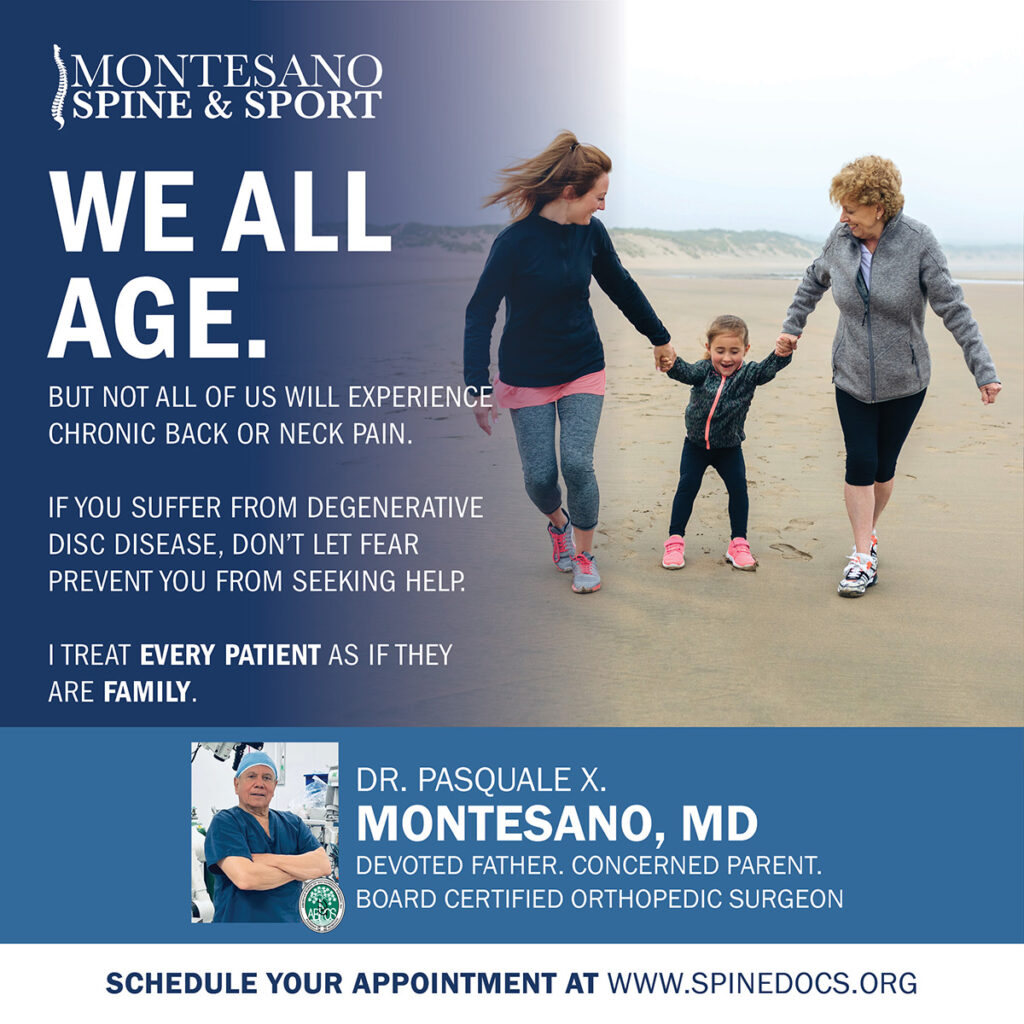 Eliminate Back Pain
We all age, but not all of us will experience chronic back or neck pain. If you suffer from degenerative disc disease, you may be experiencing symptoms like pain, inflammation, or muscle spasms. As one of the most common and most misunderstood causes of lower back pain, it's important to seek advice from an experienced spine surgeon with in-depth knowledge of this condition.
As the leading spine surgeon at Montesano Spine and Sport, Dr. Pasquale X. Montesano treats every patient as if they were family, offering surgical and non-surgical solutions to eliminate pain.
Don't let fear of surgery prevent you from seeking help. We invite you to schedule your first consultation by filling out the form below and discover relief from back pain.
Degenerative Disc Disease?
Contact Montesano Spine & Sport to Schedule a Consultation