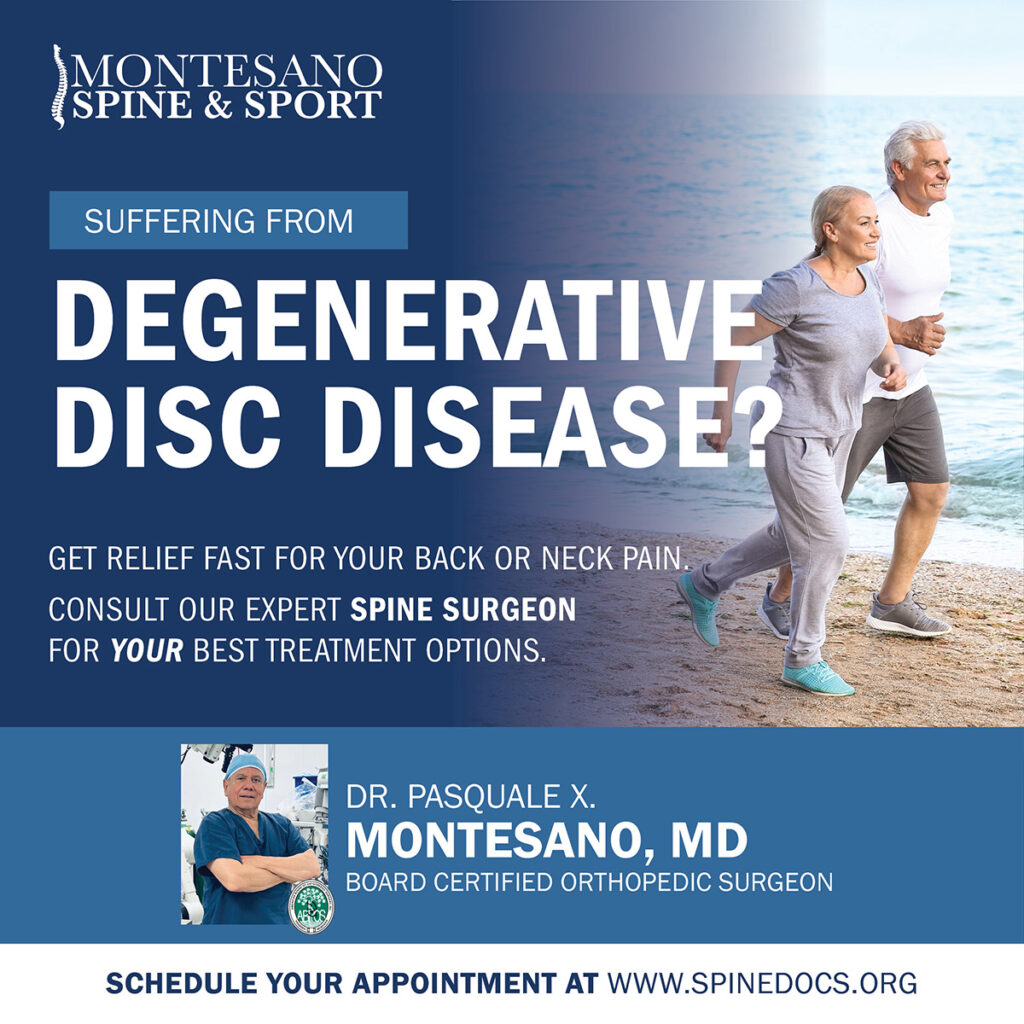 Degenerative Disc Disease is one of the most common causes of lower back pain, but also one of the most misunderstood.
At Montesano Spine and Sport, our leading surgeon Dr. Pasquale X. Montesano, has an extensive background in both surgical and nonsurgical solutions to correcting back pain. Our in-depth knowledge of degenerative disc disease makes us the premier choice for treatment.
Don't let pain, inflammation, or muscle spasms prevent you from living life to the fullest. We invite you to schedule your first appointment at spinedocs.org and discover relief from back pain.