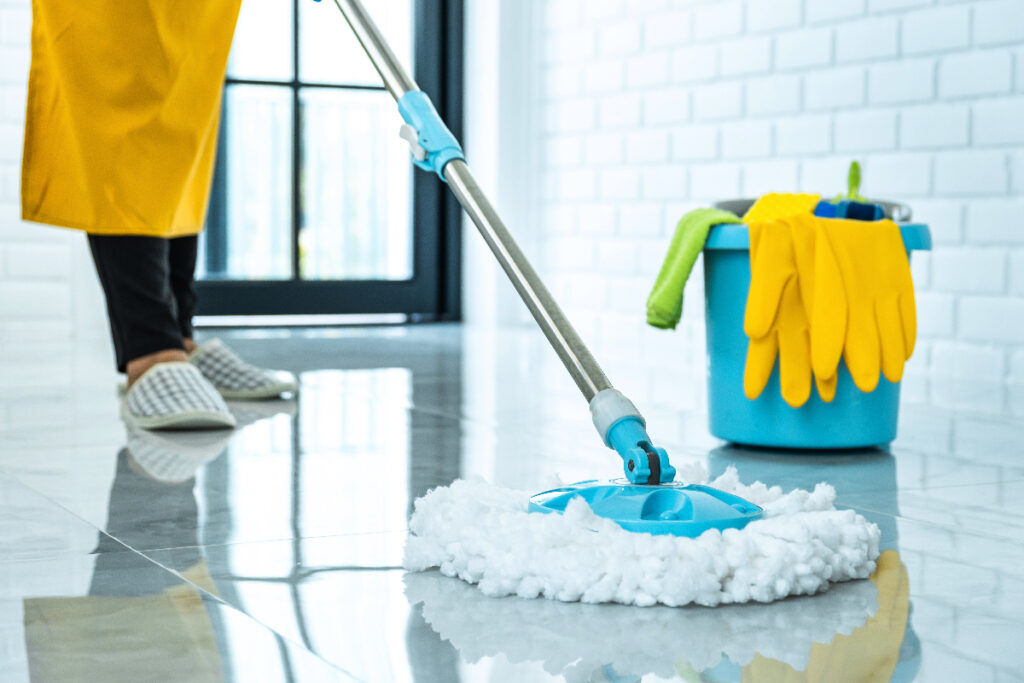 Cleaning is a common daily task that can cause back pain. Most specifically through vacuuming, cleaning windows, and mopping because you're pulling and pushing your arm(s) back and forth which creates tension in your shoulders and back. Here are some tips to prevent back pain while cleaning:
Vacuuming: When you're vacuuming, try to keep your back straight. When vacuuming we tend to bend our spines a little and that leads to pain. Keep the vacuum in front of you and shift your weight from side to side.
Cleaning windows: When cleaning the windows, try not to reach above your head to clean. If you need to reach up high, stand on a stool but make sure it's secure.
Mopping: When you fill the bucket to mop, don't fill it with too much water because it will become heavy and put a strain on your arm and back. Put the bucket on a stool so you don't have to bend your back to reach the bucket.