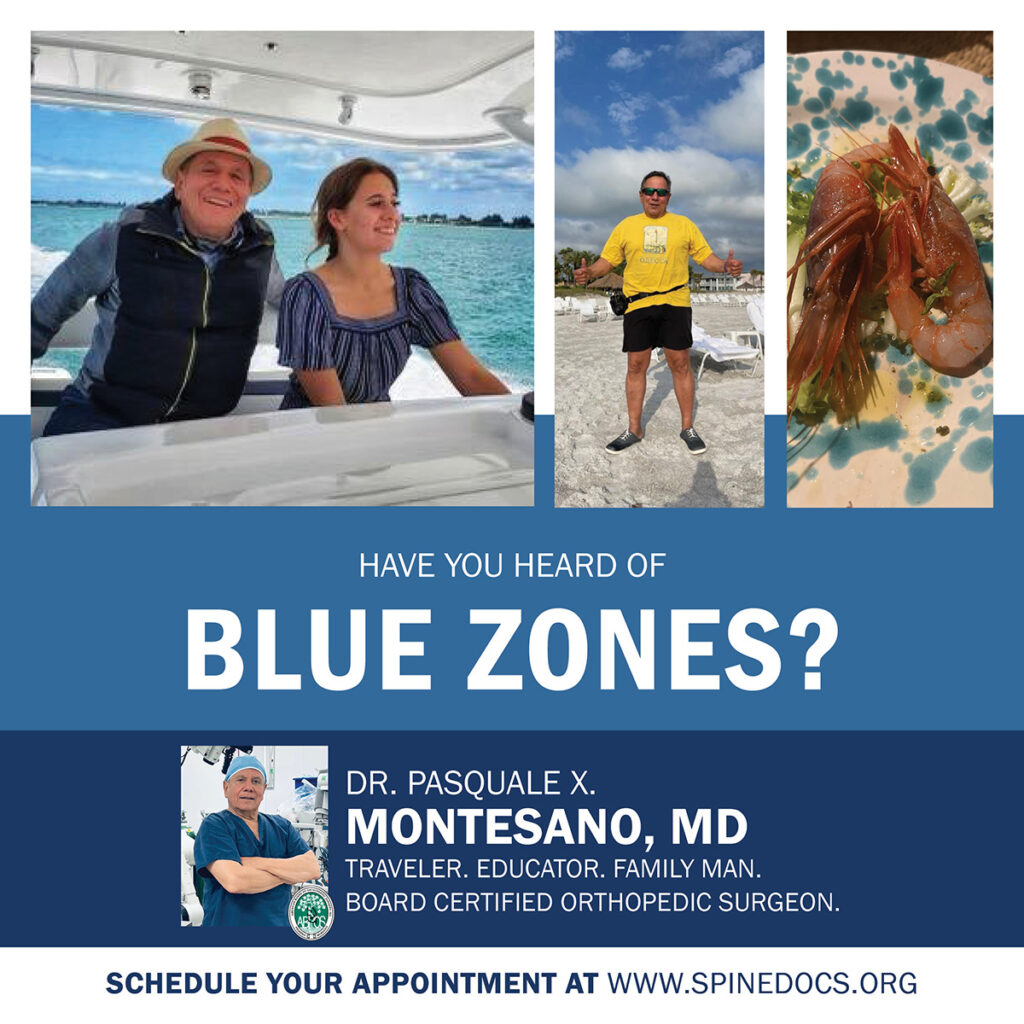 Sardinia, Italy | Blue Zone
Dr. Pasquale X. Montesano – educator, father, world traveler, and our leading spine surgeon – recently had the opportunity to visit Sardinia, Italy and explore this incredible blue zone, learning about the lifestyles and eating habits of these centenarians.
These rare longevity hotspots could provide valuable lessons on vitality, life satisfaction, and making healthy choices!
Whether you're 25 or 105, at Montesano Spine and Sport we want you to live your healthiest, happiest life, free from back or neck pain. If chronic or debilitating pain is lowering your quality of life, we invite you to contact our office to schedule a consultation.
Fill out the form below or call 1-888-661-1408.
Back or Neck Pain?
Contact Montesano Spine & Sport to Schedule a Consultation