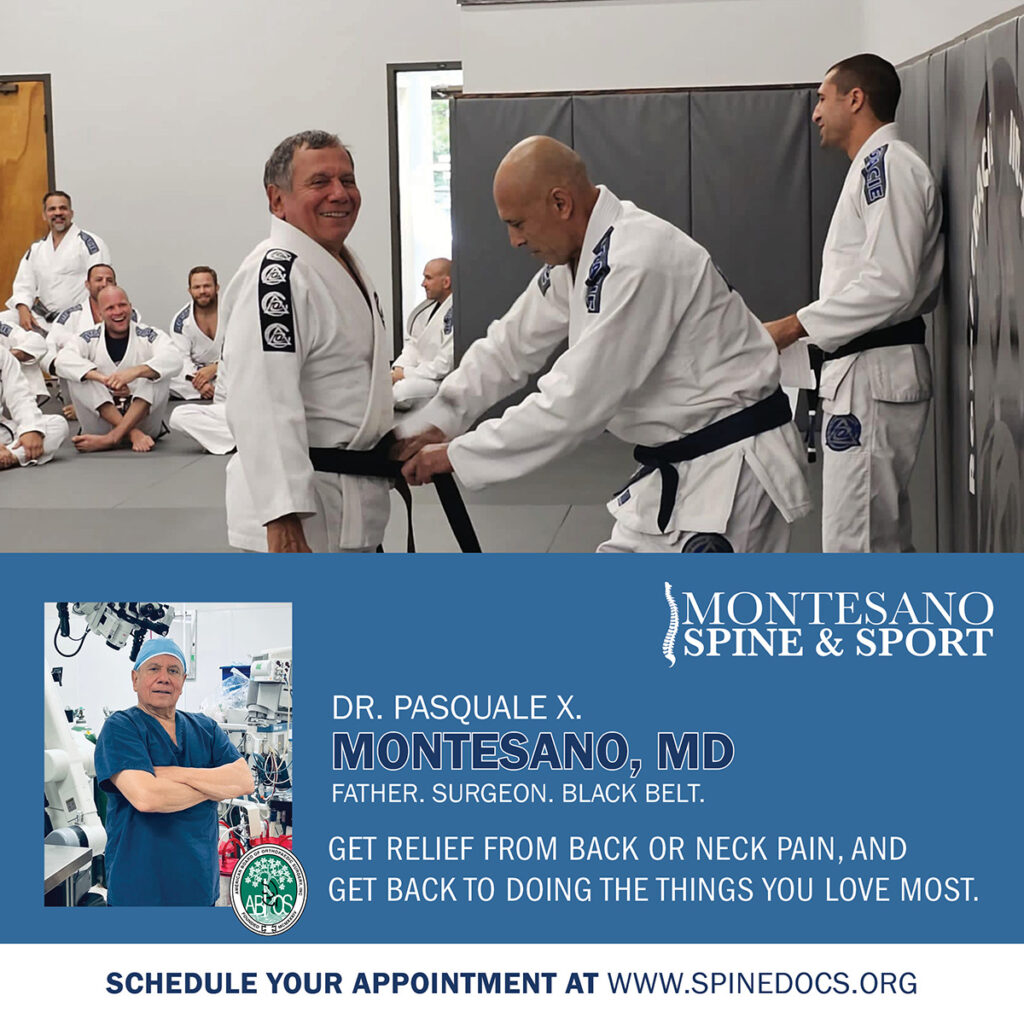 Did you know that Dr. Pasquale X. Montesano, our leading spine surgeon, is not only the Medical Consiglieri to the Royce Gracie Black Belt Network, he's a black belt in Gracie Jiu-Jitsu under the mentorship of his friend, Royce Gracie?
The same way that this martial arts discipline requires focus and an understanding of the human body, so does spine surgery.
As a pioneer of disc replacement surgery, an experienced board certified surgeon, and a father, Dr. Pasquale X Montesano is dedicated to restoring movement and eliminating back or neck pain.
Call 1-888-661-1408 to schedule your first consultation or fill out the form below for more information.
Back Pain?
Contact Montesano Spine & Sport to Schedule a Consultation