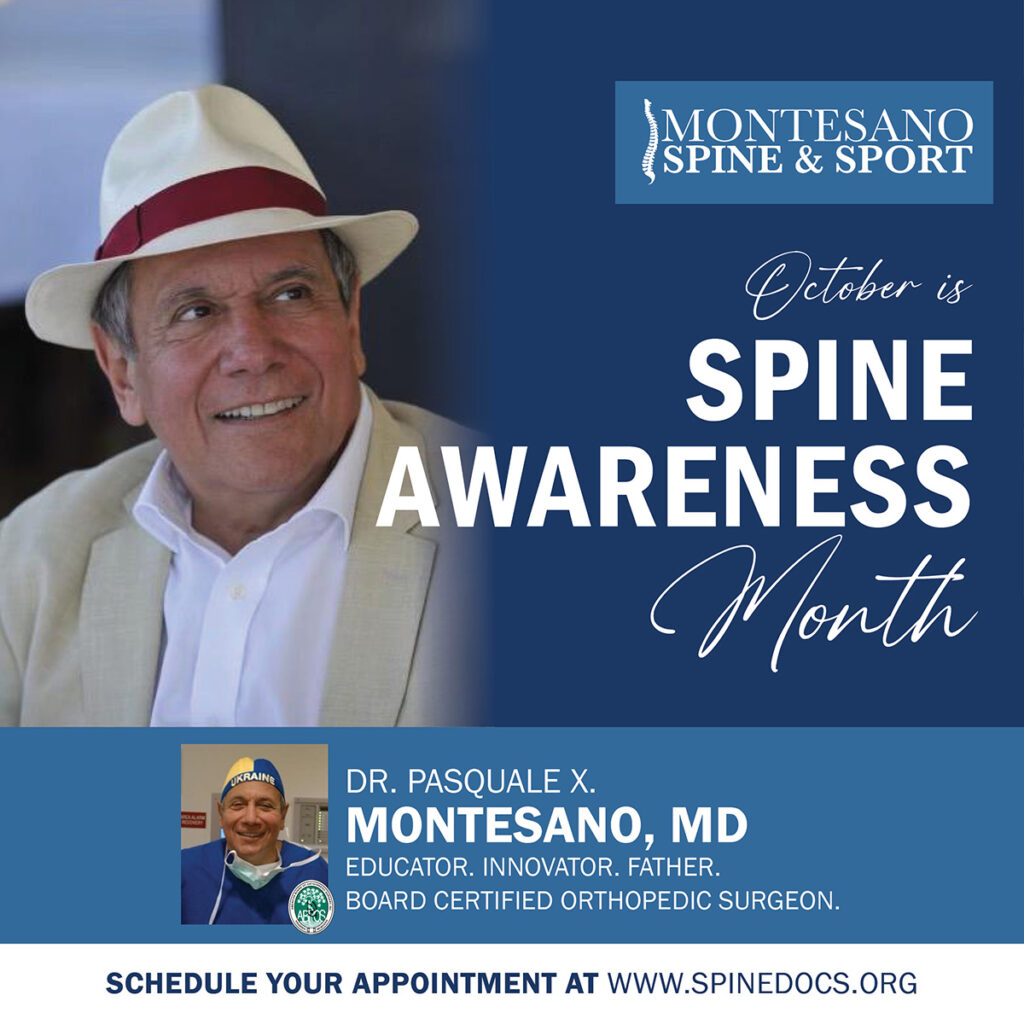 October is Spine Awareness Month!
If you've put off seeing a spine specialist about your chronic back or neck pain, make October the month you finally take that first step towards recovery.
At Montesano Spine and Sport our mission is to provide the best possible care to every patient, treating them as we would our own family members.
Dr. Pasquale X. Montesano, our leading spine surgeon, is an educator, innovator, and father with decades of experience in surgical and non-surgical treatments.
Make us your first choice for Spine Surgery. Visit spinedocs.org or call 1-888-661-1408 to schedule your first consultation.
Back Pain?
Contact Montesano Spine & Sport to Schedule a Consultation