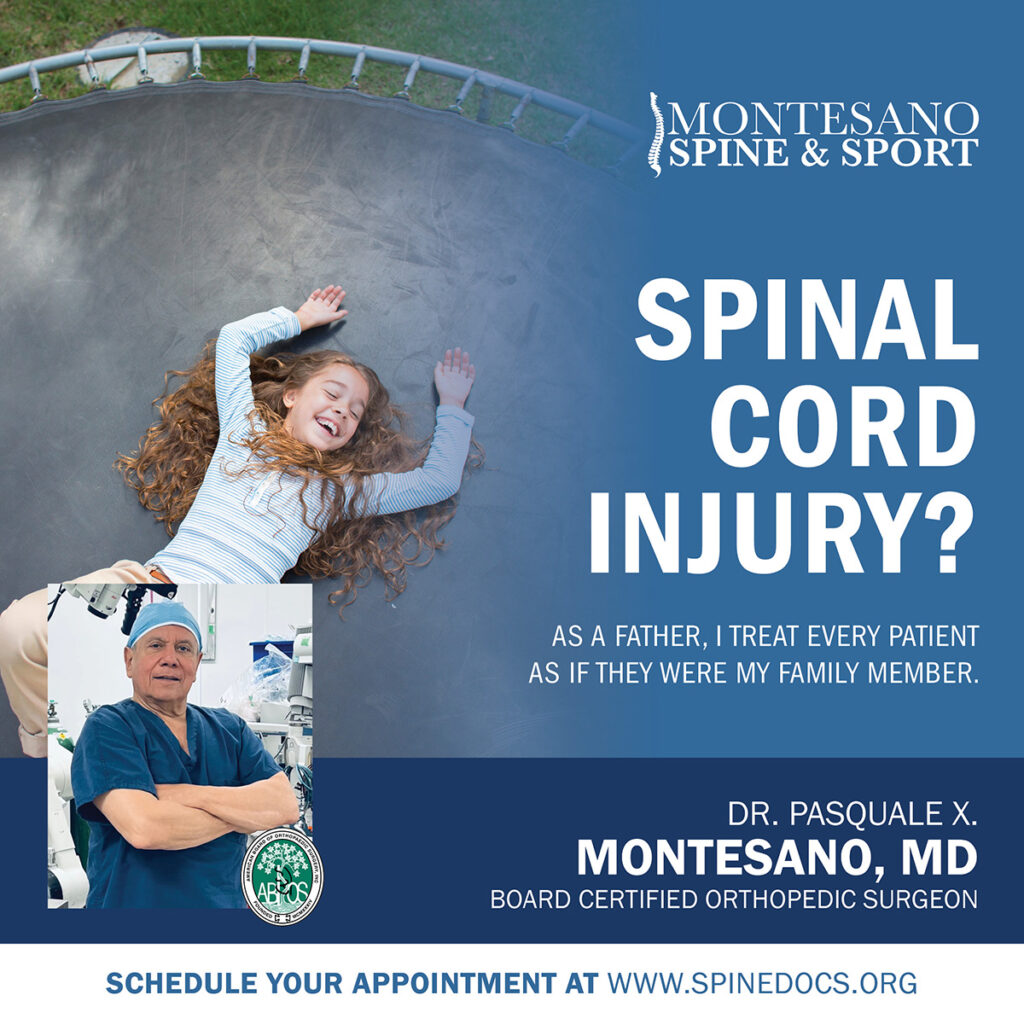 As a father, I treat every patient as if they were my family member.
An acute spinal cord injury can be caused by a traumatic injury such as an auto accident, trampoline accident, fall, or sports injury. This SCI can decrease movement and sensation at or below the level of injury.
Whether young or old, let me find the best treatment option, surgical or non-surgical, to fit your needs and restore quality of life.
Spinal Cord Injury?
Contact Montesano Spine & Sport to Schedule a Consultation