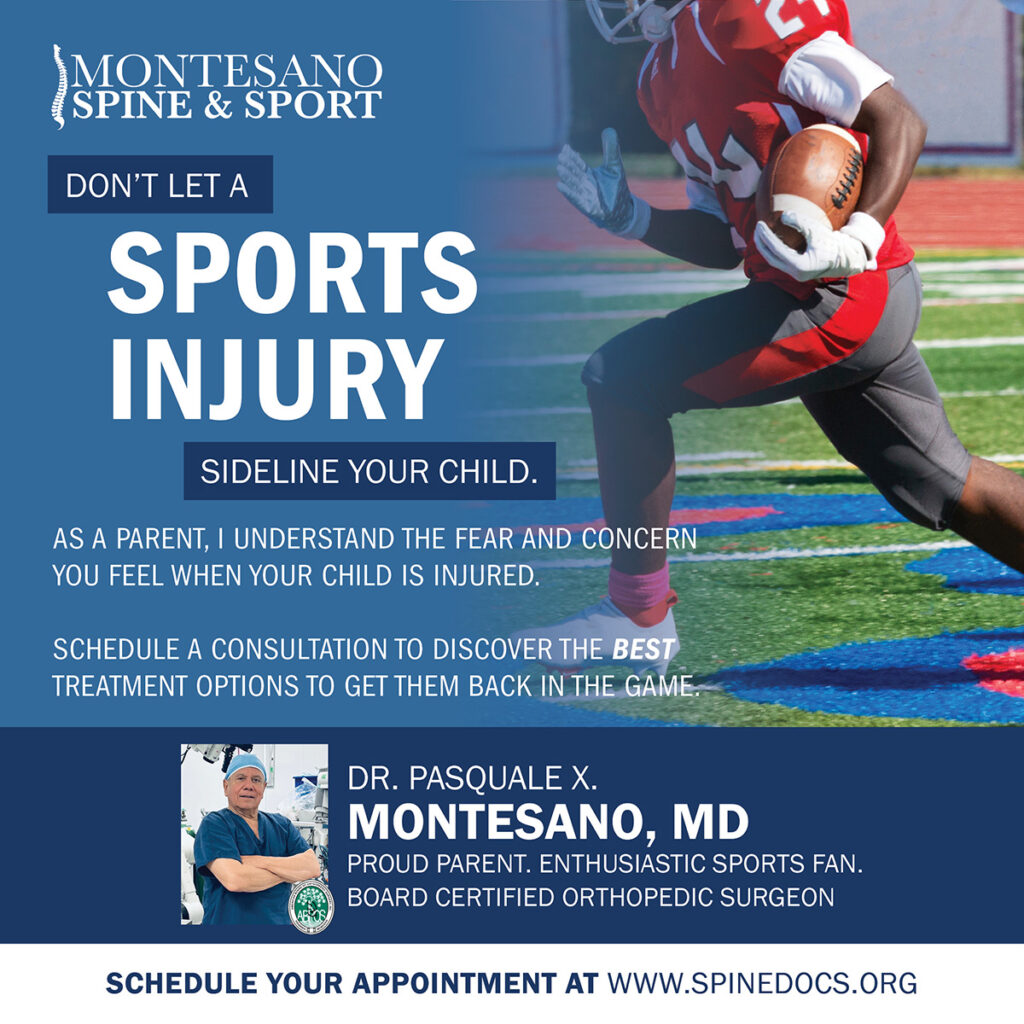 Don't let a sports injury sideline your child.
As a parent, there's nothing worse than seeing your child in pain as the result of playing a sport they love.
As a board certified orthopedic surgeon with vast experience in both surgical and non-surgical treatments for back or neck pain, I am dedicated to finding the best option to get your athlete back in the game.
Contact Montesano Spine & Sport to Schedule a Consultation